About the author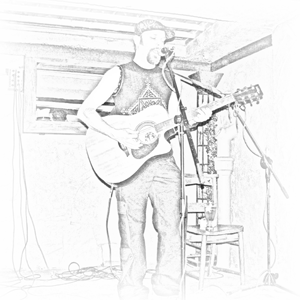 Brad Spreadsheet is the unique alter ego of myself, Steve Bradshaw, a alternative indie folk songwriter and producer from Cambridge, UK.
I started music as a hobby at university. I'd say I was influenced by the likes of REM, Mike Oldfield and the music of video games.
I've played in various bands based in Cambridge in the 2000/2010s, played some amazing gigs, one highlight being the main stage of Strawberry Fair in 2004.
I released two solo albums in 2008 and 2012, before taking a break until the lockdown of 2020, which gave me the time to produce an album I'd devised ten years previously (which was nice!), as well as write and produce a load of new tracks.
The whole effect is quite weird to be honest; the sort of thing you'd listen to if you were indeed hiding from some cows up a tree. It might scare the cows away, or they might be very, very interested. Like me.

Rhodri Pickles Ramone, R*E*P*E*A*T Fanzine